#Plush cat amigurumi Free Pattern

Hello friends. I noticed that I haven't shared cat amigurumi for a long time. Today I found a nice free amigurumi plush cat pattern to make a difference. Cats are very cute friends for our children.
Many of us have these cute animals at home. Amigurumi look more like cartoon characters than real animals. I know that. But kids like it. Also, some children may be afraid when they look like real animals.
None of us want this. I recommend using one color when knitting the amigurumi. But I have even seen it knit in the form of a rainbow before. I previously shared a bunny amigurumi pattern. You can use any color you want.
#Lovely duck amigurumi Free Pattern

Hello everyone, guys. Today I will share with you the first duck amigurumi pattern. I am excited about this. In fact, there aren't many duck amigurumi patterns. I have not encountered a good looking amigurumi. After making a more detailed search, I will continue to share the duck pattern with you.
Also, if you want to share your pattern through me, you can contact me through the communication section. I don't know if you like Amigurumi duck patterns. But when you see this completed amigurumi painting, I'm sure you liked it very much like me. Details can make the subject a little messy.
However, once completed, you will have a very beautiful duck. I definitely recommend you to try it. If you are someone who constantly knits amigurumi, you should definitely try this duck pattern. You can download the pattern in pdf.
#Plush bunny big floppy ears amigurumi Free Pattern

Friends, I am with you with an excellent bunny amigurumi pattern. How are you today? I am actually very tired today, I was not thinking about entering content, but after finding this amigurumi pattern, everything changed. One of the most beautiful amigurumis I've seen lately.
I know that I have shared too many bunny amigurumi patterns. But there are really beautiful models. This amigurumi pattern is one of them. Thank you very much to @plus_toys_poly who prepared this pattern. I suggest you follow the Instagram page.
She have very valuable shares. So what's in this bunny pattern? The most important criterion for me is that it is plush. I really like plush amigurumis. I also liked the fact that his ears were large. Big-eared bunny are very remarkable.
#Princess Cindrella amigurumi Free Pattern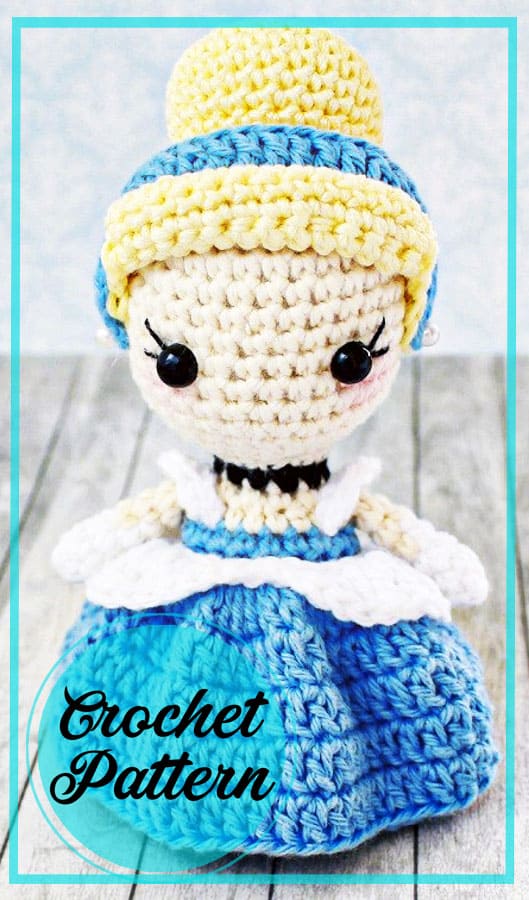 Friends, today I will share a very nice cindrella amigurumi doll free pattern. A very nice free pattern. It is really hard to find such examples. Thank you very much.
Friends, I am thinking of increasing the share of dolls recently. Girls really love these kinds of dolls. If we come to detail, it is a delicately designed doll.
Be very careful when designing, as the doll is a rather small amigurumi. You cannot capture the same image in the slightest mistake you make. Especially the details on her dress are very realistic.
#Ninja Turtle amigurumi Free Pattern

Hello friends. I'm making a first on my blog today. I share a great turtle amigurumi free pattern. First of all, I would like to thank to @ksanna_toys_hm who prepared this design. In fact, the turtle used to be very popular. Especially thanks to the ninja turtles. But it is no longer known as before.
This blindfolded turtle is familiar to fans of the Ninja Turtles comics and cartoons. Oksana Sonnova shared the description of knitting ninja turtles amigurumi. To create the character for the children's cartoon of Michelangelo's turtle, the author used a hook number 2.5 and acrylic yarn.
#Deer Amigurumi Free Pattern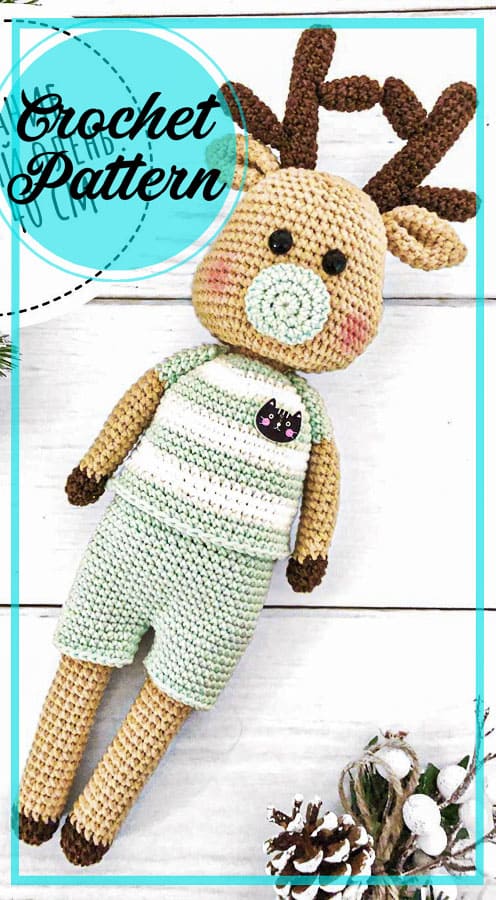 Friends, today I will share with you a great deer amigurumi pattern with the size of 40cm. It's completely free. Thank you very much to @nina_sukhina who shared this free deer amigurumi pattern. You can follow him on Instagram. If we come to the details about Amigurumi.
It is very difficult to find such amigurumi pattern for free. Especially deer models. Characters that are highly ingenious and creative. It is very troublesome to design. Since it takes a lot of time, designers often put it on sale. So thank you very much to @nina_sukhina for sharing this beautiful pattern.
Coming to the Amigurumi pattern, it is a very complex model. A pattern that I do not recommend to beginners. It is prepared with very fine details and is quite large. You complete it by knitting all but the eyes. Even the details on the horns can take days for a novice.